Our Kids Bootcamps are ideal for releasing energy & creating a fun-filled experiences.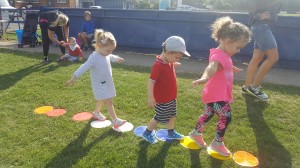 Our classes cater for children 3 up to 6 years old with a multitude of fun and colourful stations to get through with their peers.
Each class lasts thirty minutes and is jam packed with physical activity and games. You as parents will be engaged too in the session to have a combined, enjoyable experience with your children.
Every child will receive a little bag of sweets and a sticker at the end of the session for their hard work! (We suggest that parents bring a little drink for the session: it's thirsty work)!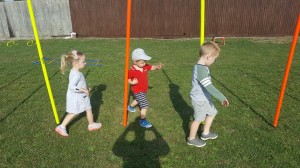 Sessions are £5 per child; siblings get to come to the session for £2:50. Booking is available on the home page tab.
(Full DBS cover is provided for the classes)