BOOTCAMP OUTDOOR CIRCUITS – 45mins      
MONDAY- 7.30-8.15pm (Barton) THURSDAY- 7.00-7.45pm (Barton)
-High energy, varied stations that targets all elements of the body and fitness, (power, speed, core, strength, plyometrics)
-Self-paced for each station, no limit on how much you do per station.
-OFFER: 1x session = £4, 2x sessions = £4 / £3 (cash on day for Thurs)
——————————————————————————————————————–
BOXERCISE- 45mins -WEDNESDAY – 7.30-8.15pm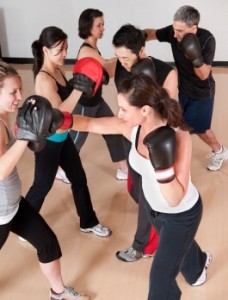 -Impact based class which uses pads/ glove work for toning and strength
-Paired workouts with stations additionally added to blend core/ ab work
- £4 (pre-booking required as limited slots/ equipment)
Video of Boxercise  <—- click here
—————————————————————
DAYTIME BOOTCAMPS - MON / WEDS/ FRI (Buggy Beat)- 10 am (45min)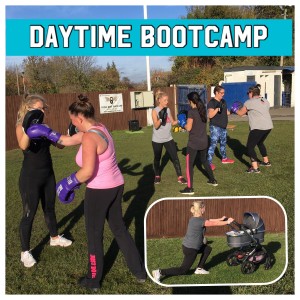 -These classes aim to help get mums back into exercise after baby. We welcome babies and toddlers to these classes, with the hope that they too can be a part of the experience!
Daytime classes are also open to non- parents too if you'd like to use these classes as your workout instead of or as well as the night time classes we offer.
———————————————————————
BUGGY BEAT FRIDAYS -10am (45min)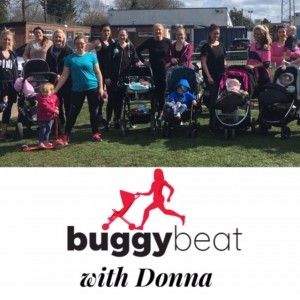 BUGGY BEAT Class with Donna. Donna has recently qualified as a Buggy Beat instructor and will be offering her classes for mums, dads, grandparents with young children who wish to get fit. Workout with the buggy in the safe confides of the football club. £4 pp, first class FREE
https://www.youtube.com/watch?v=UZZtkMAcFsU&feature=youtu.be
——————————————————————————————————————–
EVENING YOGA - with Tina Hardy
MONDAY 6-7pm  (60min) – £5 PAYG cash on night
THURSDAY 7-8pm
Strengthen, stretch and align your body and mind with our classes. Work with your breathing to build endurance, flexibility, stability, and focus. Leaving you feeling relaxed and refreshed.
Tina is long established in the region, providing over 12 years experience in yoga techniques across a spectrum of clientele and bases. Booking is required online.
———————————————————————————————————–
SPINNING CLASS- 45mins (£5 PAYG)
TUESDAY: 6.30-7.15pm & 7.30-8.15pm
THURSDAY: 6.30-7.15pm
SATURDAY: 8:00am & 8:45am (45min)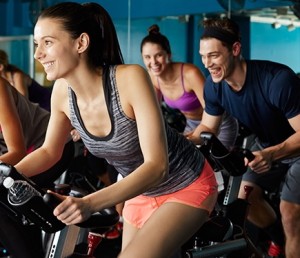 This class is destined to give you the ultimate cardio workout! 45minutes of low impact, high cardiovascular activity, blending power and strength with high energy/ lactate building reps. This is suitable for those who may struggle with weight bearing/ impact based training, or have come back from injury.
13 studio bikes are available; booking is required.
——————————————————————————————————————
NEW! JUMP FIT CLASS (45mins) STARTING JUNE
FRIDAY- 10-10.45am/ 6.30-7.15pm & 7:15-8.00pm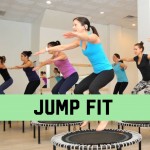 The newest fitness craze has hit Barton village! JumpFit is the best way to get a total body workout whilst minimising impact and improving your core stability and lower limb strength. A great tool for those who may suffer joint issues and osteo-related illnesses. (Padding + a good bra may be needed)!
£5 per session – 13 trampettes per class (age 11+)
——————————————————————
NEW! POLE FIT with Libby Guess (60mins)
STARTING JUNE 12 WEDNESDAY: 6.30-7.30pm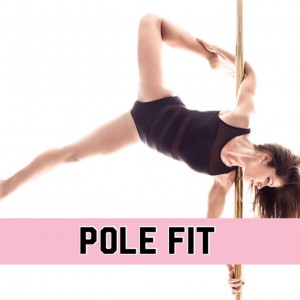 Ladies! This is the class for you! PoleFit is designed to help strengthen the arms, thighs and core. It will not only promote strength/tone gains, but a chance to have a go at something new with your friends. These classes can also help promote body confidence. 3 poles available: Maximum 4 per pole (12 class) £6 per person, booking is required.
——————————————————————————————————————-
YOUTH BOXERCISE CLASS – (45 mins)
Fridays 5-5:45pm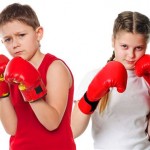 + Suitable for ages 10-13 years (adult consent required for younger ages )
+ All equipment provided for each session
+ £3 PAYG Booking advised due to 30 capacity
+ All ability and fitness levels will be catered for
+ FULLY DBS COVERED & INSURED
——————————————————————————————————————–
PERSONAL TRAINING- 45mins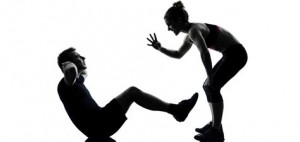 MONDAY-SATURDAY
121 Training: £25
Pairs Training: £30
Based out from the grounds of the Barton Football Club, you can get the most from a PT session by tailoring the sessions to your personal preferences. Whether you are looking to tone up, lose weight, or even increase your current fitness and performance; PT is an ideal solution to reach your target.
Offers are made available to clubs and squads who wish to add an additional edge to their current training regimes. Please call or email to enquire further 07808156200
…………………………………………………………………………………………………………………………